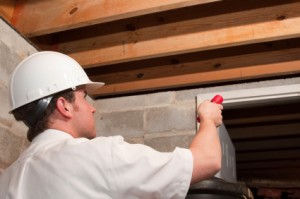 Welcome to Go Tampa Pest Control!  Go Tampa Pest Control is a premier exterminator located in Tampa, Florida that provides many exterminator, rodent removal, and pest control services to the Tampa, Florida area.  We are one of the best pest control companies in Tampa as rated by many services.
Whatever the pest problem you're having, give our experts at Go Tampa Pest Control a call today to put your worries away! Our staff prides itself in being honest and knowledgeable. In addition, we've been continuously rated as one of the best pest control companies in Tampa, FL.
If you have bed bug problems, termite problems, bees, wasps, spiders, rodent removal or any insect, pest, rodent or other problem call Go Tampa Pest Control today!  You will find our staff honest, easy to work with, and knowledgeable.
Are you a business owner looking for commercial Tampa pest control services? Then you're in luck! Our commercial pest control technicians are trained to offer many different treatments to businesses in the area.
Many of our clients are schools, property owners, religious organizations, and restaurants. We can keep rodents out of your kitchen, get rid of the fruit flies in your break room, or exterminate the termites that are destroying your investment property. Most businesses and organizations understand how important it is to keep a pest-free facility. All it takes is one rat found during a health inspection to have detrimental effects on a business.
Call Go Tampa Pest Control Today!
We'd be more than happy to answer any questions you may have about any of our services. When you choose a pest control company, make sure it's one that makes you feel 100% comfortable with its quality and offerings. We'd love to solve your pest problem, just give our Tampa pest control experts a call and we'd be happy to give you an estimate.